As a means to raise funds for the operation of the home, Jireh Charity Village has a home stay program which allows the public and tourist to stay at our home and to experience the life the children and senior citizens at Jireh Charity Village.
Apart from getting to know us and the children and senior citizens of the home, Semenyih has a lot of other things to offer every visitor. The first thing you will notice is the climate. Due to the higher elevation it is much cooler than Kuala Lumpur. The green hills and landscape surrounding the home also enhances the feeling of freshness in the air.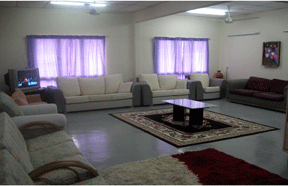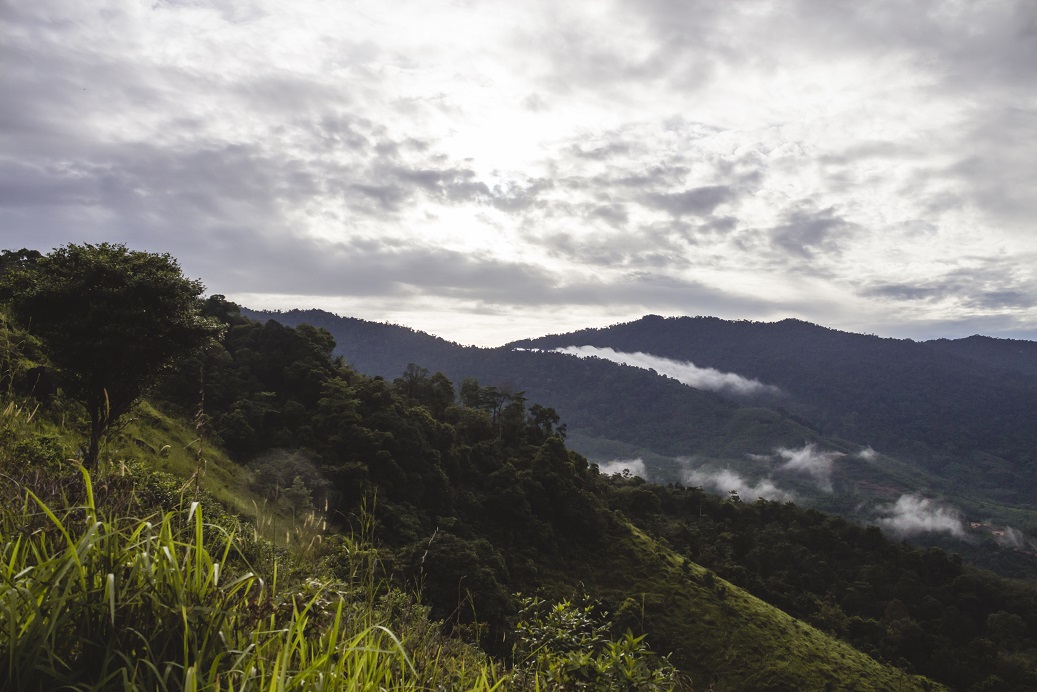 Apart from that Semenyih has a lot to offer visitors. Semenyih is the water catchment area for Selangor State. Thus all the water the State needs comes from Semenyih. We have a big dam where water is kept for distribution and this forms a very beautiful and green lake. Apart from its scenic beauty it also offers the fishing enthusiast a chance to try their fishing skills. Though swimming is not allowed there are many places in Semenyih where one can swim in the cool fresh mountain streams and waterfalls surrounding the area. The most popular of all is the Sungai Tekala recreational park. This is a very well managed forest reserve cum recreational park where there are a lot of places where one can camp and swim. Even though it is covered in lush green jungle there are ample tracks for those who like to hike. At some places downstream there are also many popular fishing spots.
There is also an adventure outback camp nearby where you could go for some strenuous activities. There is a cattle farm, a goat farm and an organic fruit farm. There are quite a lot of trails which one could use for mountain biking as well. If one observes carefully there are lots of animals that could be photographed. We can assure you will see something you have never seen before.
Semenyih also has an ostrich farm which is a major attraction of the area. This is a wonderful place for children and adults alike. There is a small entrance fee but a wonderful experience is assured. Next to Semenyih is another scenic town of Broga, which became famous for many things one of which is the Broga Hill Climb. This is a very popular activity as the gradient is not too steep and most people can manage the climb. A scenic top of the world feeling is assured. Broga also has many fresh water fish farms and tourists are welcomed to fish or just enjoy freshly cooked fish in many various forms.
There are also many restaurants which will serve very fresh food at a very reasonable price. These restaurants are very popular with city folks who seldom get such fresh produce at their supermarkets. There are also a lot of orchards in Broga and if you come during the fruit season you can taste all the local fruits fresh and at farm prices, there are also mushroom farms and plant nursery where you can buy exotic orchids among various type of plants and flowers.
There is also a rabbit farm in Broga where there are many fun things that are available for children and adults. There are rides and also a petting zoo, one can also taste the many different ways rabbit meat is served. There is also the Nottingham University Campus which is located about 2 km from the home. We would like to invite everyone who like the great outdoors to come and experience the many wonderful things Semenyih and Broga has to offer and at the same time you will be also helping the Home.
Facilities available at Jireh Charity Village are 4 units which can accommodate 16 to 18 people each, we also have rooms to let for couples and families, and we have a Multipurpose Hall which can seat 450 people. It has a PS System and Multimedia projector and a stage. It also has 2 badminton courts all of which will be made available for guests for a minimal fee. There is also Wi-Fi coverage and this is provided without any charge. Trips to all the places of interest can be arranged which will be charged separately. Prior arrangements must be made so that we can make the necessary arrangements. Food can also be catered for those who want to stay home or for those who have special needs. Menu can be arranged with the management. Those who prefer to eat outside, there are ample restaurants and food outlets in Semenyih to satisfy your needs. The food varies from Chinese, Malay, Indian and even fast food outlets are available.
For details contact our office during office hours at:
Tel: 603-8724-5153/8
Fax: 603-8724-5160
Email: [email protected]
Download brochure: Homestay Brochure 2019